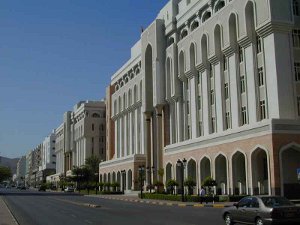 Original File Name: Ruwi CBD.jpg
Description: Oman MOT: By Tourist
Date: 29 January 2008, 07:16
Licensing: Permission is granted to copy, distribute and/or modify this document under the terms of the GNU Free Documentation License, Version 1.2 or any later version published by the Free Software Foundation; with no Invariant Sections, no Front-Cover Texts, and no Back-Cover Texts.
This work is licensed under the Creative Commons Attribution-ShareAlike 3.0 License.
This licensing tag was added to this file as part of the GFDL licensing update.