Serbia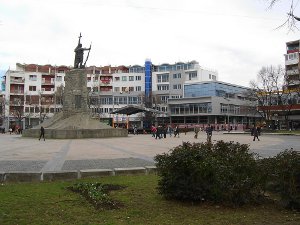 Description: The town of Kraljevo, Serbia/La ville de Kraljevo, Serbie
Date: 6 August 2007
Source: Originally from en.wikipedia.org; description page is/was here.
Author: Original uploader was en:User:Majstor Mile Own work
Licensing: Public domain. I, the copyright holder of this work, release this work into the public domain. This applies worldwide. In some countries this may not be legally possible; if so:
I grant anyone the right to use this work for any purpose, without any conditions, unless such conditions are required by law.

Both comments and pings are currently closed.