Central Asia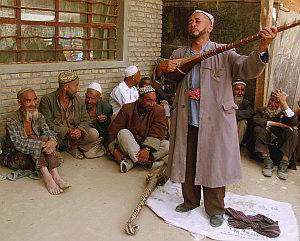 I pray for the believers in Central Asia according to Acts 4: 29-30, "Now, Yahweh, look on their threats and grant to Your servants that with all boldness they may speak Your word, by stretching out Your hand to heal, and that signs and wonders may be done through the name of Your holy Servant Yahushua (Jesus)."
History shows that persecution and restrictions placed on believers cannot stop the Gospel from moving forward. Sometimes restrictions, imprisonment and even martyrdom have actually fueled the flames of revival.
Psalms 111, 112, 113, 114, 115, 116, 117; I Corinthians 7:1-24
Our Father which art in heaven, Hallowed be thy name. Thy kingdom come, Thy will be done in earth, as it is in heaven. Give us this day our daily bread. And forgive us our debts, as we forgive our debtors. And lead us not into temptation, but deliver us from evil: For thine is the kingdom, and the power, and the glory, for ever. Amen.