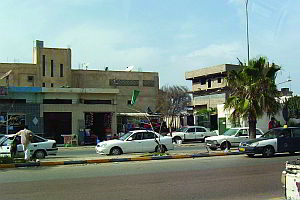 I pray for more openness to the gospel, despite all the work of the secret police.
I pray for Libyans to tune into radio, satellite TV and Internet programs. These effective media aids have helped many find faith. Yahweh is revealing himself!
I pray that the Holy Spirit reveals the truth to Libyans despite all their misconceptions.
At the most there is no Bible in Libyan Arabic – I pray that the right people can begin to work on a translation.
Psalms 66, 67, 68, 69; Romans 12
Our Father which art in heaven, Hallowed be thy name. Thy kingdom come, Thy will be done in earth, as it is in heaven. Give us this day our daily bread. And forgive us our debts, as we forgive our debtors. And lead us not into temptation, but deliver us from evil: For thine is the kingdom, and the power, and the glory, for ever. Amen.