Saturday, August 24th, 2013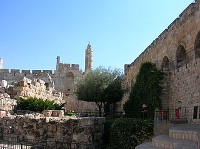 Prayer
King Jesus Christ, I pray for divine Wisdom for Your leaders in Israel today and each day. For their salvation, deliverance and healing. For the IDF for courage and strength to fight. We ask that You cover them Lord. Send Your angels to guard and keep them safe. I pray for the surrounding areas and Israel that revival will touch the hearts of all the people.
Our Father which art in heaven, Hallowed be thy name. Thy kingdom come, Thy will be done in earth, as it is in heaven. Give us this day our daily bread. And forgive us our debts, as we forgive our debtors. And lead us not into temptation, but deliver us from evil: For thine is the kingdom, and the power, and the glory, for ever.